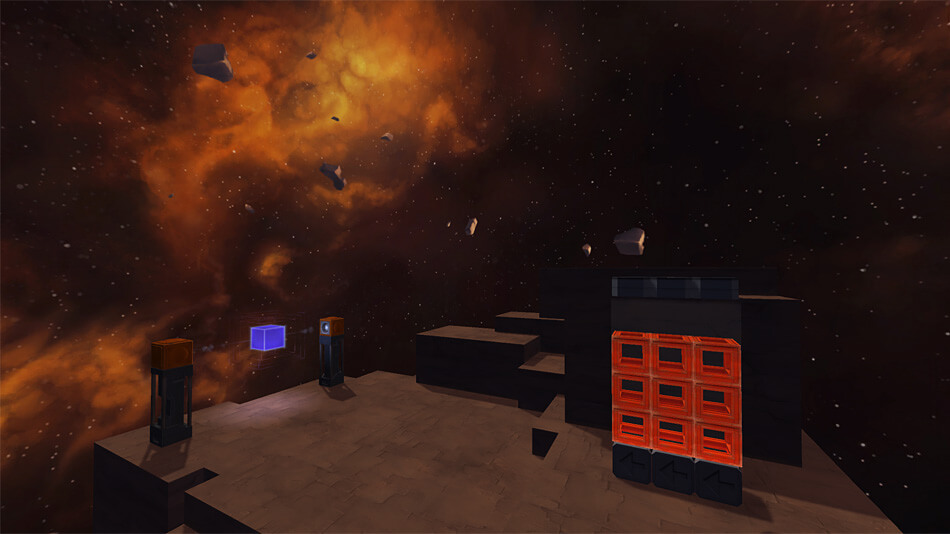 New Campaign: The Heist
The aliens took your freedom. Now it's time to take their stuff!
Infiniupdate #1: The Heist is our first major update for Infinifactory, and includes a brand new mini-campaign with seven new puzzles built around a new mechanic: teleportation.
We've also made a bunch of improvements based on player feedback, like adding support for Linux and the ability to move and delete groups of blocks. To learn more about this update, keep reading!